Community
We are very proud of our facilities, and through our regular hirers, we can see the important role our school plays in the life of the local community.
Our facilities include an Astro Turf Pitch, Sports Hall, Gym and Dance Studio, as well as a Conference Room and various Classrooms.
Thornden Tennis Club and Community Badminton Club meet here regularly, along with many local sports groups.
All our facilities are available for hire in the evenings and at the weekends throughout most of the year.
The convenient location of the school, adjacent to junction 12 of the M3, plus the availability of onsite parking make our facilities an attractive option for local teams, groups and businesses.
Details of the available rooms/areas are listed below.
To enquire about hiring the various facilities here at Thornden, contact Sarah in our Community Office on 02380 246778, or email s.sullivan@thornden.hants.sch.uk
For information on hiring our Conference Room, please click here
Sports Hall
Sports Hall - approximately 32m x 17m suitable for Netball (Netball posts and court marking), indoor Football (markings and small goals), Cricket nets practice (4 practice nets), and Basketball (court markings and nets). It is also marked for Badminton (4 courts) and Volleyball but no equipment is provided. An excellent space for Athletics, Gymnastics or general sport activities.
Prices per hour
Under 18's - £30
Adults - £41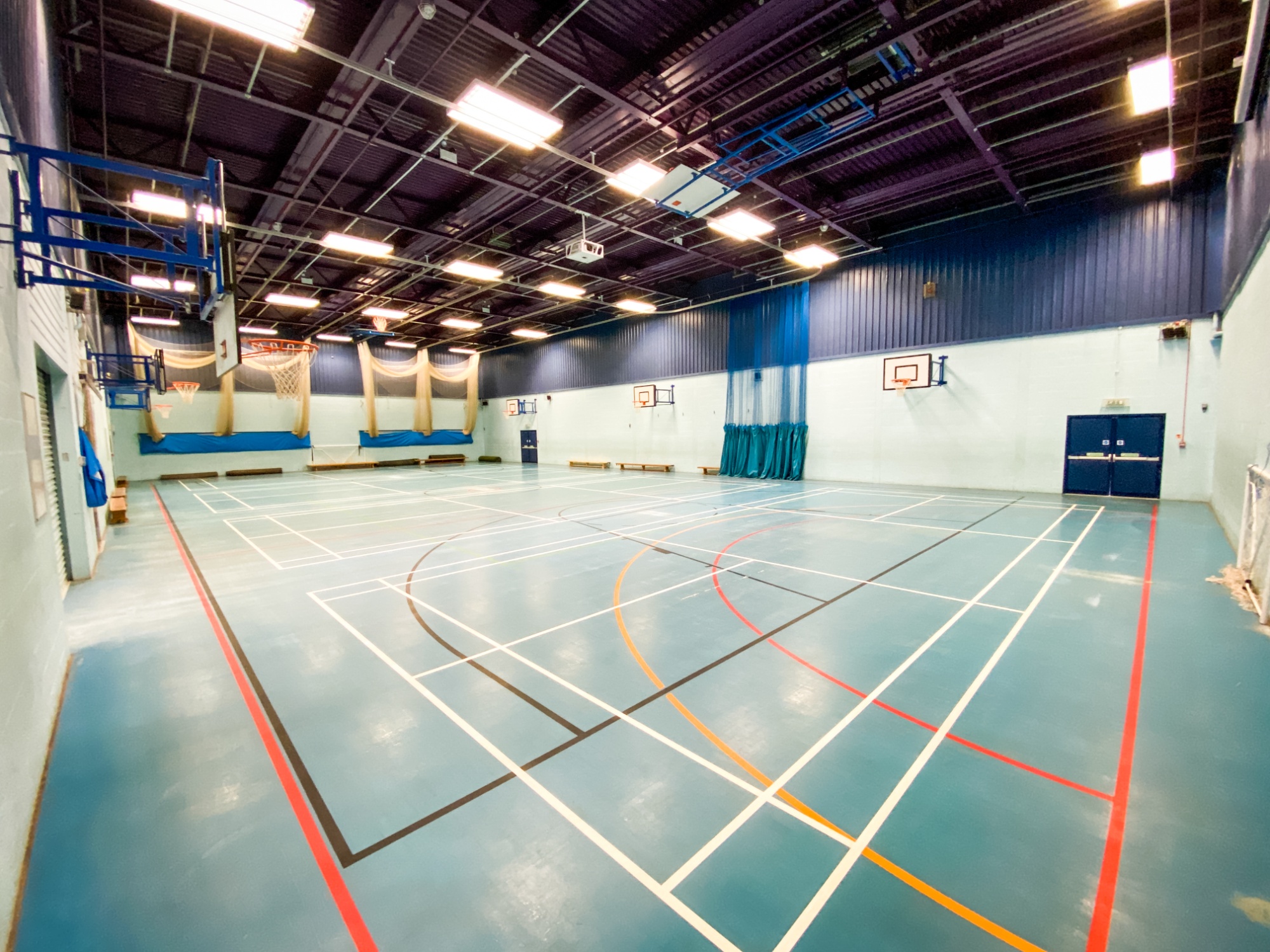 Dance Studio
Dance Studio - approximately 14m x 9m with one wall of mirrors and fitted with a sprung dance floor and ballet barre.
£26 per hour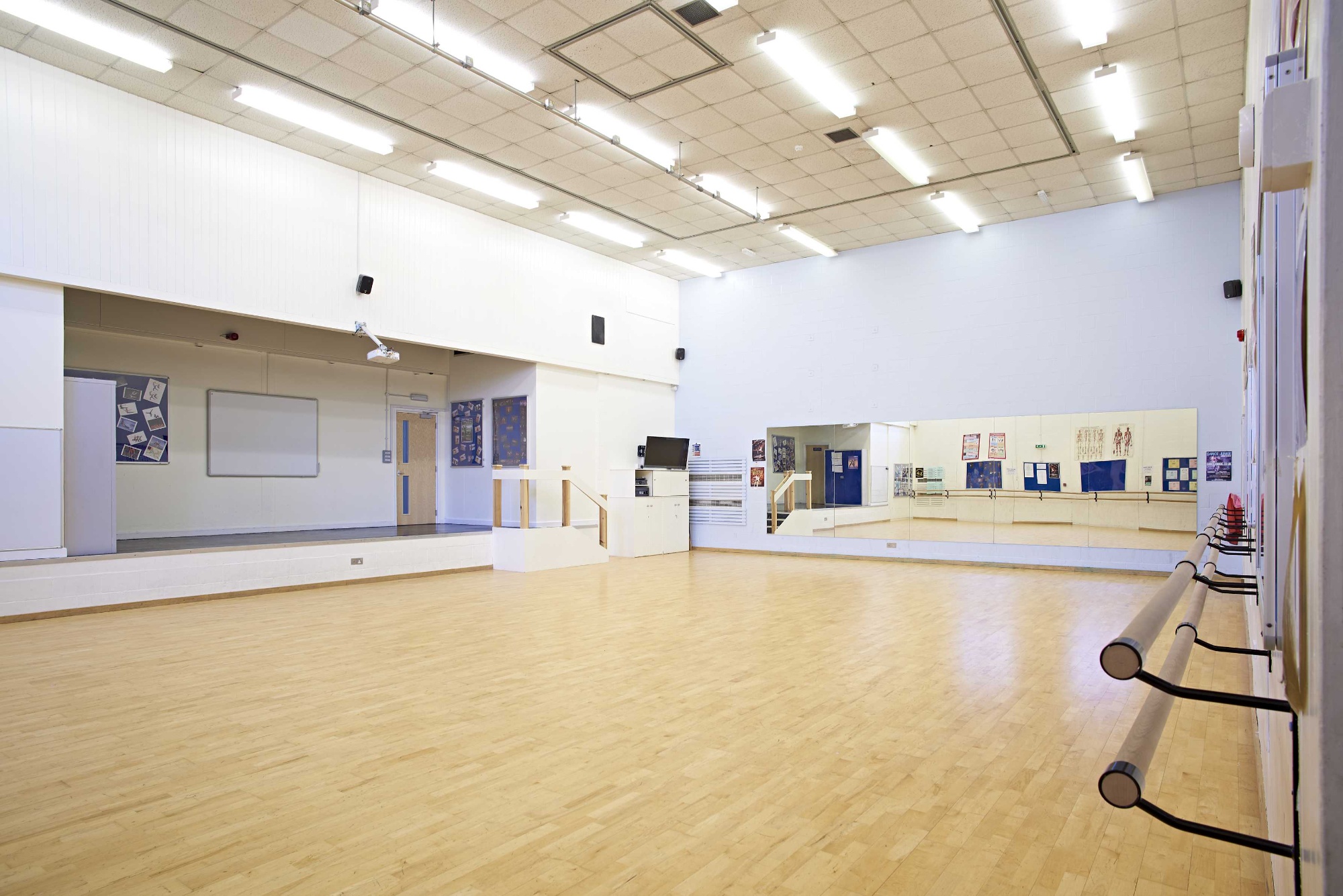 Dining Room
Dining Room - Large L shaped room set with tables and chairs.
£15 per hour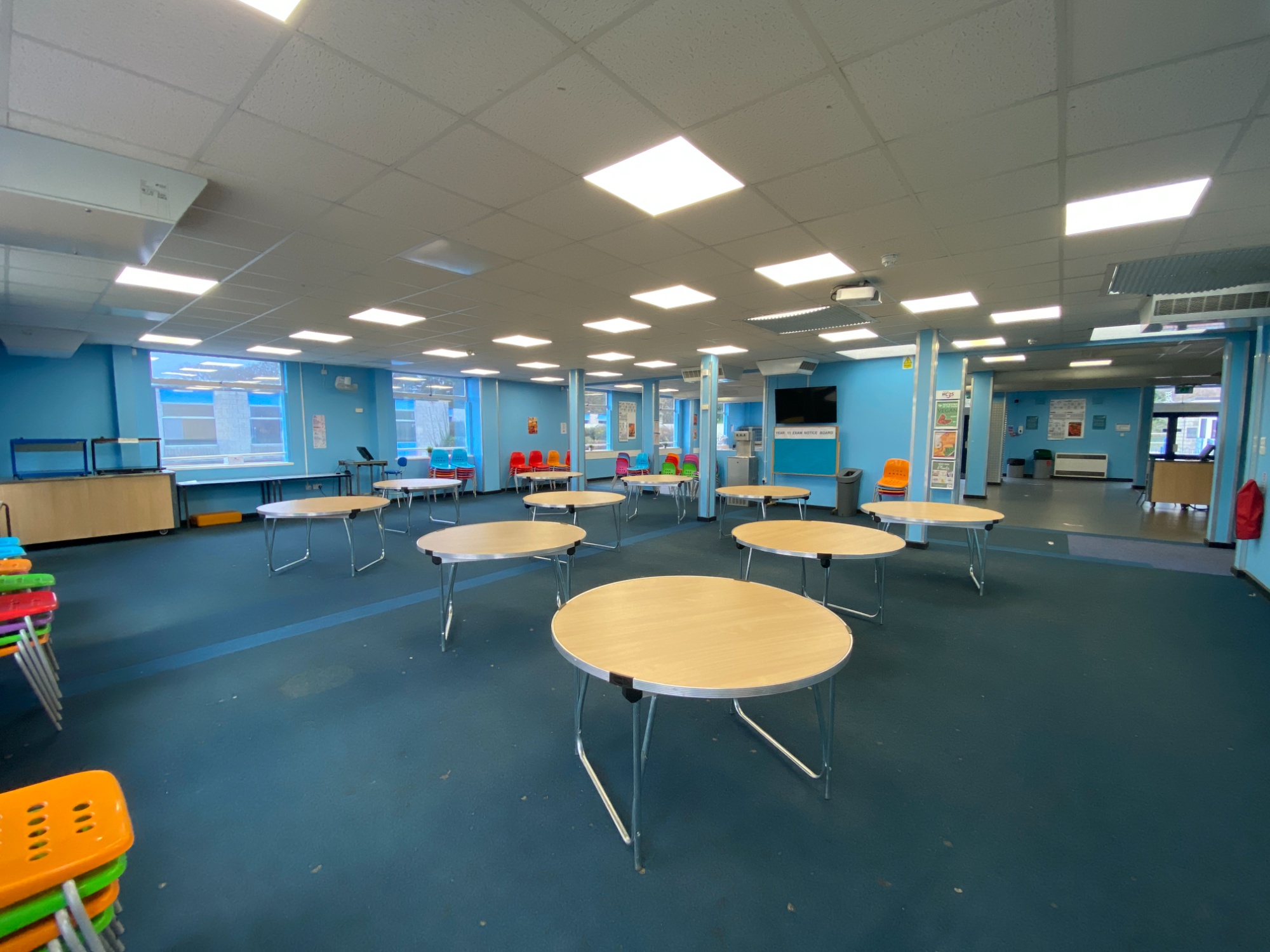 Classrooms
Standard
Standard Classrooms
Set with tables and chairs. Suitable for meetings.
£14 per hour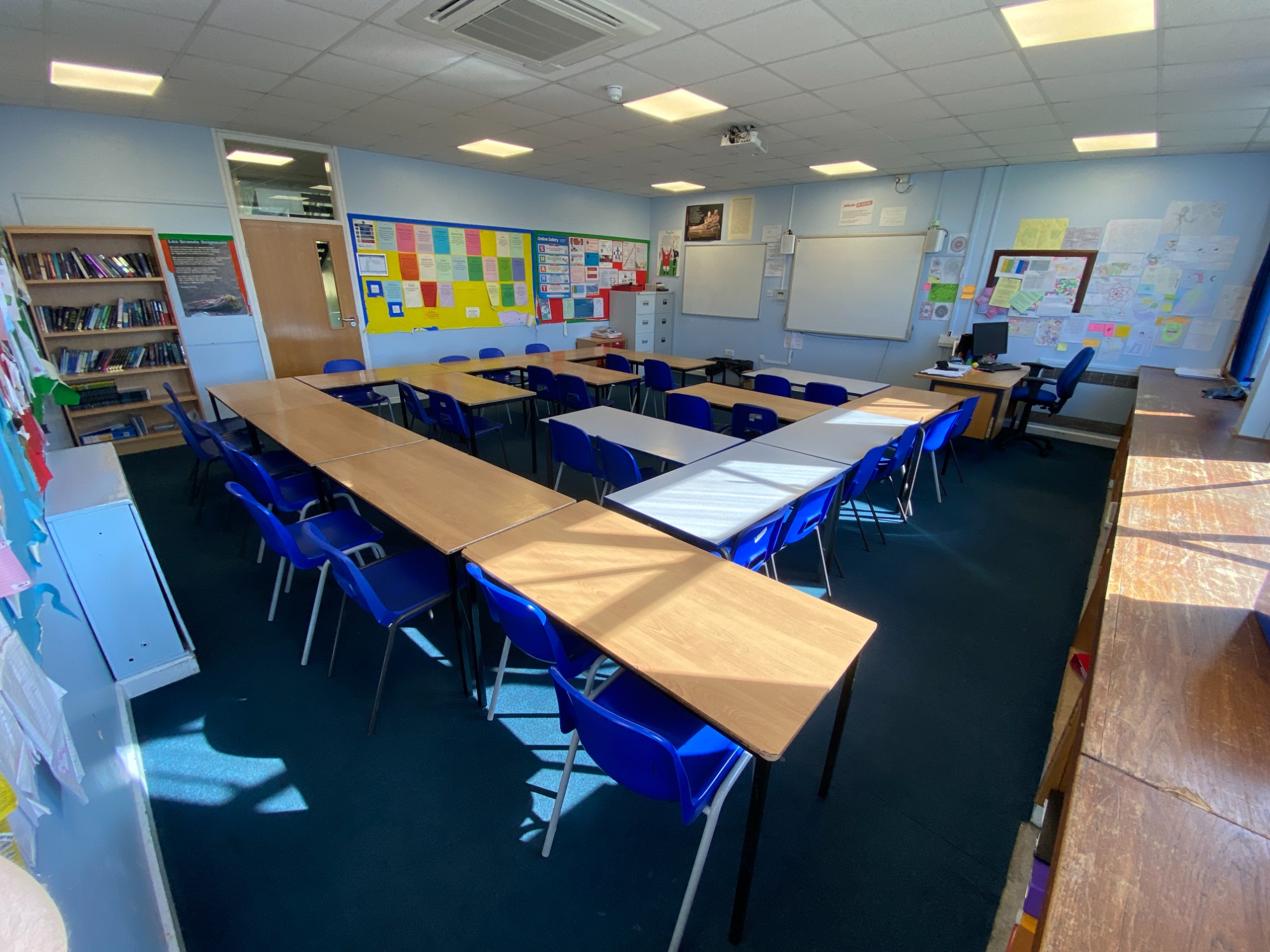 Specialist Classrooms
Specialist Classrooms
Music room, Drama room, Food Tech, Art or Tech rooms.
£18 per hour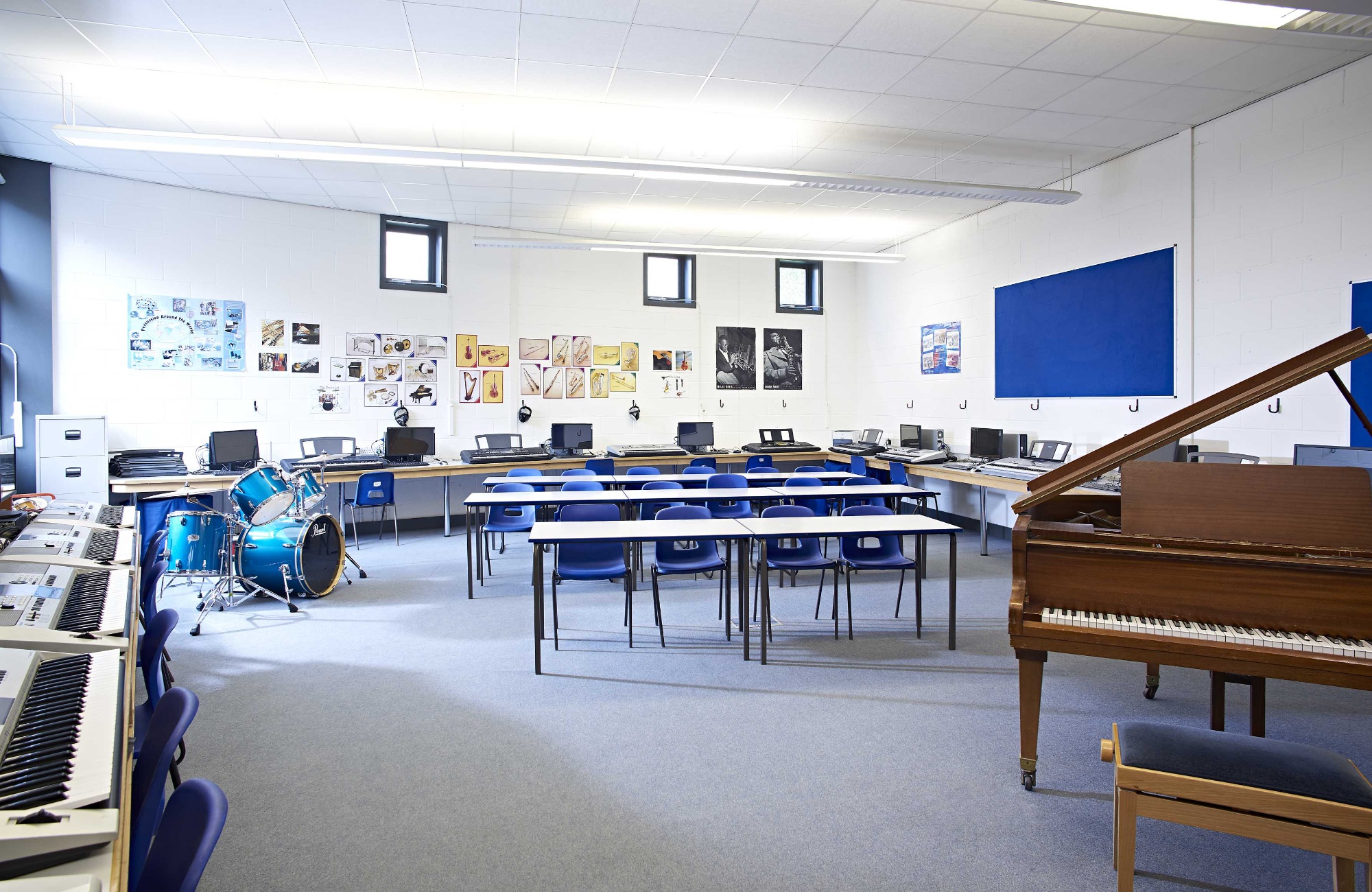 Astro Turf Pitch
Astro Turf Pitch - (ATP) all weather sand filled pitch marked for Football and Hockey, with Football goals and Hockey goals. Can also be hired as a half pitch for use with 5-a-side goals. Floodlit when appropriate (at no extra cost). Astro Pitch users have access to changing facilities and toilets in the main school/sports hall block.
Prices per hour
Half Pitch (U18's) - £27
Half Pitch (Adults) - £35
Full Pitch (U18's) - £33
Full Pitch (Adults) - £45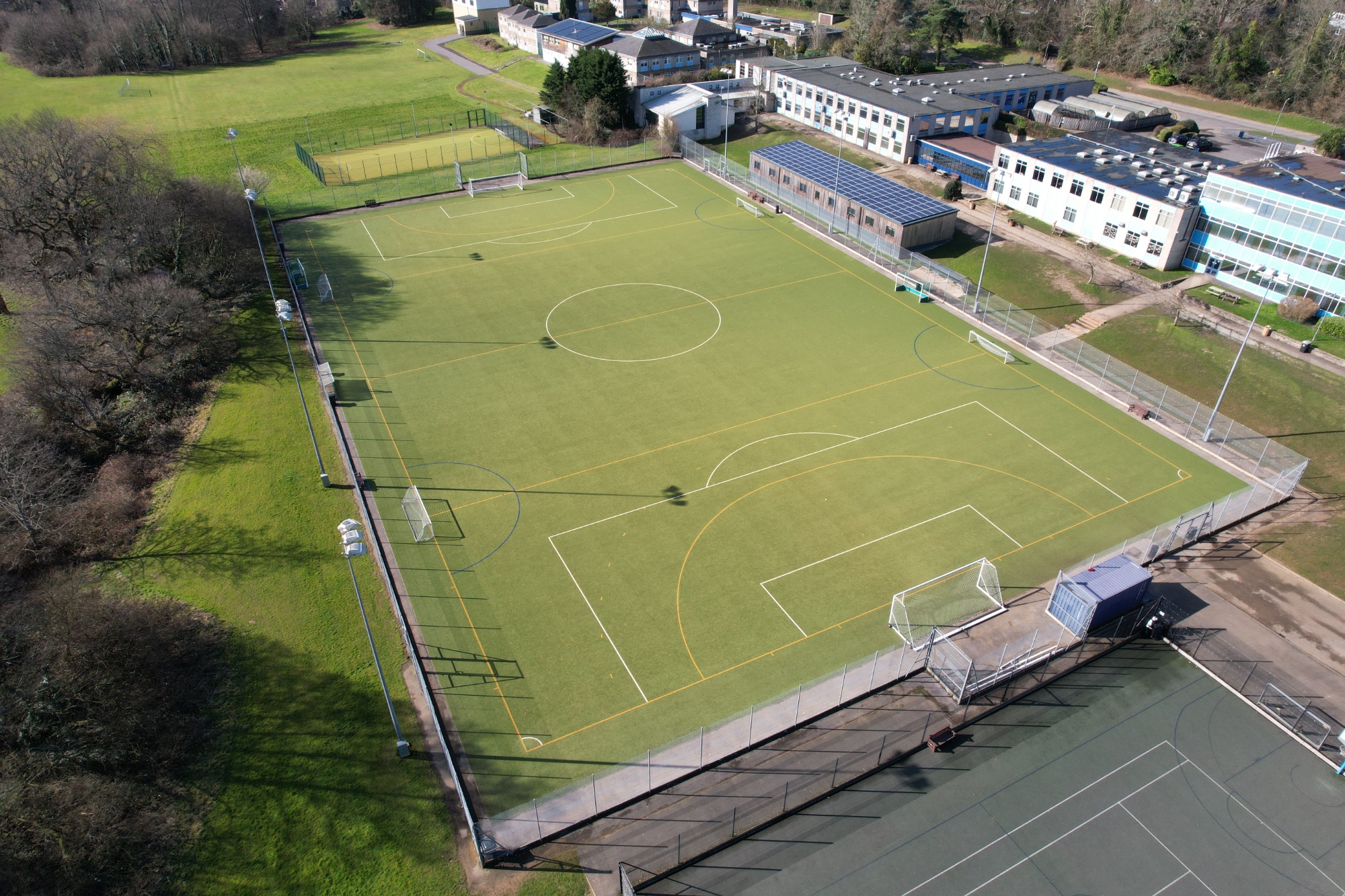 Gymnasium
Gymnasium - approximately 18m x 11m suitable for Gymnastics, Athletics, Dance, Keep Fit etc.
Prices per hour
Under 18's - £17
Adults - £23