Year 7's Got Talent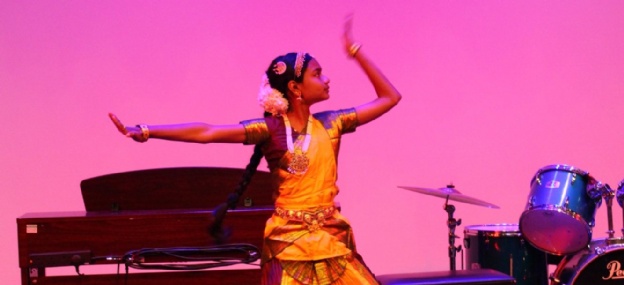 We wanted to celebrate how amazing our students are. In tutor they have been sharing and talking about the range of talents that exist in each tutor group. Then on Thursday 12th May, we had an incredible display of talent and skill in our Year 7 Talent competition.
There were so many different talents performing. We had singers, dancers, musicians, and gymnasts. In addition to the more traditional talents, we also had a reubix cube challenge, a science experiment, and a world record challenge (an attempt at eating Smarties with chopsticks!).
The support from the year group was really inspiring- they made banners and cheered along their peers. The competitors were all amazing!
The judges were Mrs Georgiou, Ms McGreal and Mr Hicks. This week in assembly we will announce the winning tutor group and find our who wins a Friday pizza party!